Want to play? Get in touch!
If you would like to join our league next season, sign up or contact us to find out more information.
Our Philosophy:
An organization completely dedicated to providing the valleys young athletes and coaches with technical, intellectual, and physical trainings in volleyball


RGV Venom Volleyball Club PROVIDES athletes
with advanced training and competition. 
Our mission at RGV- Venom is to provide a supportive environment in which our young athletes are trained in skills and techniques of competitive volleyball, while enhancing and developing values that foster leadership in life on and off the court. We strive to teach respect, appreciation, responsibility, integrity, teamwork, sportsmanship and effort.

We offer players THE FOLLOWING ADVANTAGES: 
Certified trainers and coaches
Full-time directors
Successful teams
College recruiting assistance
In-house strength & agility training
Jump Training
State-of-the-art facilities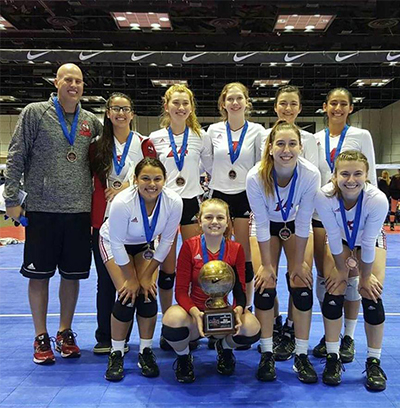 Missy 956-371-8343